About Robert Curtis Smith, Marketing Master and Business Growth Expert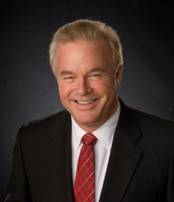 Robert Curtis Smith,
Robert Curtis Smith is a successful entrepreneur, as well as an extraordinary national public speaker and trainer.  For over 24 years, he has specialized in assisting businesses to realize dramatic increases in sales and profits through the development, design and implementation of nontraditional, on-line and off-line entrepreneurial style marketing programs.
Mr. Smith has achieved extraordinary success in more than 200 major industries and has in-depth experience in developing successful international, national, and regional marketing programs.  His Genimation™ based marketing programs have consistently increased sales, revenues and profits for client companies around the U.S. and Australia.
A recent success was as owner and President of The Aurium Group Inc., which achieved over $230,000,000 in new revenue in just 1.5 years in the NYC marketplace.
His online ventures and internet marketing consulting programs are world class. They are designed as a process to develop and implement simultaneously which provides huge economic benefits to his clients.
In the last 8 years alone, The Genimation Team has added over 1.8 billion dollars in new revenue along with higher profit margins for his small and a mid-tier client companies across the country.
Mr. Smith has presented over 400 sell-out national marketing seminars. His most recent seminar "Recession-Proof Your Business Bootcamp" has received rave reviews from participants.
He is a recipient of many national marketing awards and is registered in Who's Who as a marketing leader in the industry.  He is a member of TIE Rockies, Strategic Coach, the Direct Marketing Association, Society for Marketing Professionals, American Marketing Association, Venture Capital Club of the Rockies, and past President of the CEO Connection.
He was the first runner-up for the most prestigious award in his industry, The Stevie, from American Business Awards, as best marketing executive in 2006 from over 2,200 nationwide nominees.  He was also recently featured on the ABC news affiliate program, Heartbeat of America. The program can be seen on his website at www.genimation.com.
He lives in the foothills of the beautiful Rocky Mountains in Colorado Springs, Colorado and enjoys mountain biking, hiking, camping, skiing, snowmobiling, and cross country skiing, with his wife of 23 years Nicole and his two children Michaela and Morgan.