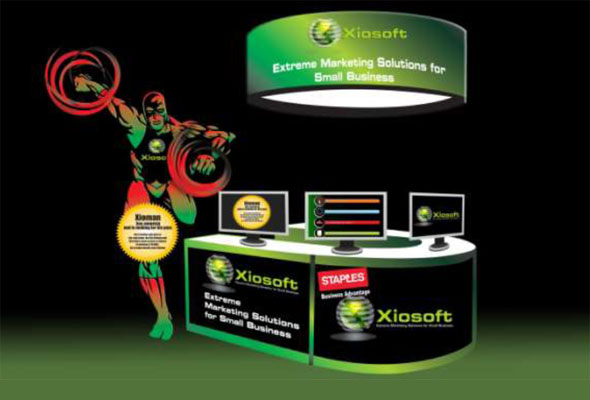 These concepts all combine in this element of a software company's marketing plan.  We developed this as one of 10 or more elements in this company's plan.   The Genimation Group develops concepts that can be used separately and combined in different ways to reinforce your message and can sustain an ongoing theme for your company.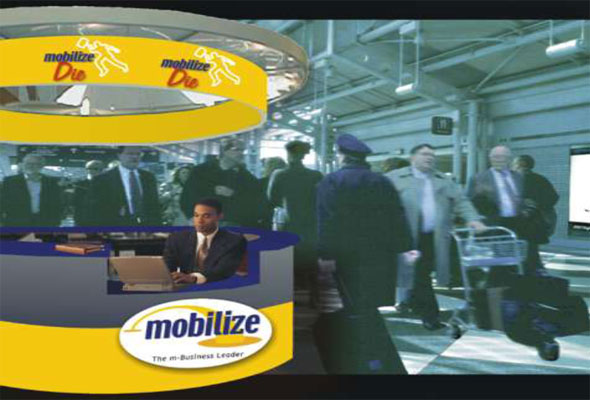 An eye-catching kiosk in an airport is a great way to connect with prospects for this mobile connectivity company.    This is a unique way to connect with your prospects and clients to reach them where they are so YOU will be noticed through all the 'noise' and information your prospects and clients receive daily.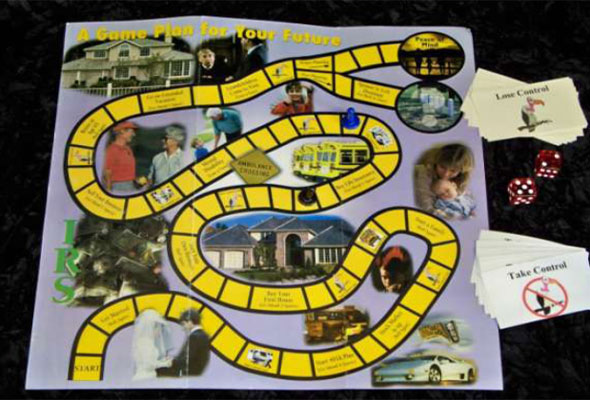 A fun way to explain the value of financial planning.  A financial planner used this game to educate his prospects so that they could better understand the value of his services and products.  
The game opened prospects and clients to "what ifs" and "what could be".  The financial planner could then use that information and those dreams to help him explain how he could assist them in turning those dreams into reality. 
This game was a valuable tool in turning prospects into clients.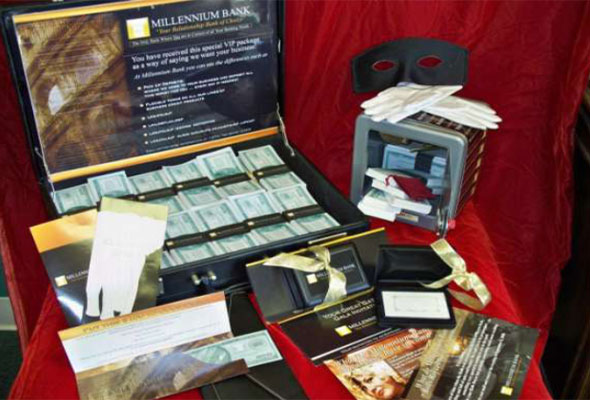 This client used several different promotions to connect with different potential clients.  By dividing prospects based on market sector and potential life-time value, this client was able to connect with prospects in unique ways that maximized ROI. 
 Some clients were invited to a special gala by men in costume who presented a unique invitation.  Other prospects were contacted using a briefcase full of novelty money.  Still others received toy safe and themed accessories. Again, the key was making sure that prospects were contacted in a way that both resonated with them and also kept in mind potential life-time value. 
All very 'over-the-top' ways to catch your prospect"s attention and move them towards becoming a client!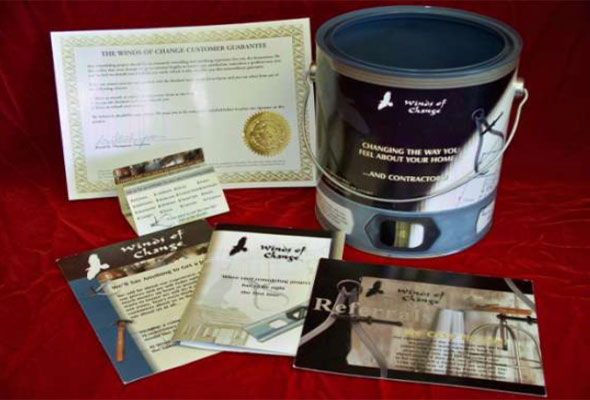 A remodeling company used these materials for a cost-effective way to gain new clients.  Using empty paint cans and creative printed materials, this remodeler and deck builder was able to catch prospects' attention, generate trust and build a strong referral system.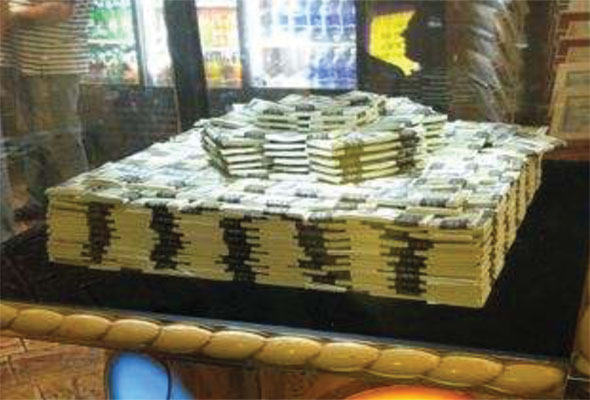 One financial planner used this tool and tripled his closing rate! Graphs and charts are key tools used by financial planners and insurance agents to describe the benefits of their services and products – but how effective are they? For the many who are uncomfortable with discussing money and have limited experience and knowledge about financial planning, these tools just add to their confusion. The Genimation Group developed this tool to help a financial planner connect with his clients and explain the value of his services and products in a way his clients could understand – and more importantly connect with. The tool was using piles of customized Ultimate Closer currency – millions of dollars of currency – to demonstrate the impact of his products and services. The result? He tripled his closing rate! If you want to know more about this system and even order your own Ultimate Closer currency, visit our website at www.AskTopProducer.com.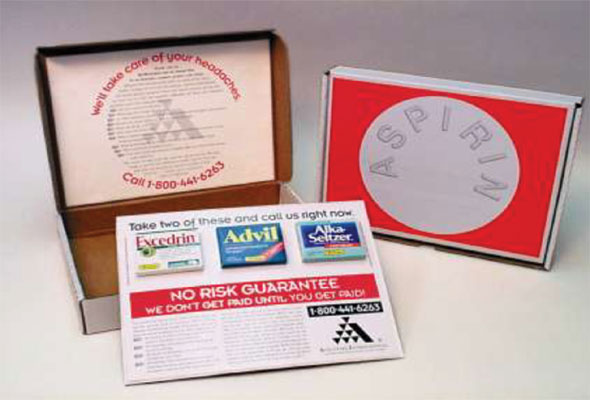 This promotional mailing to prospects did just that.  By focusing in on the problems that their prospects were facing and providing a solution – all in a concise and creative manner – they caught their prospect's attention and their business!