Meet Ford Saeks, Internet Marketing Speaker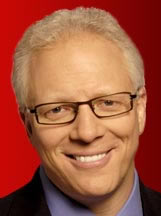 Ford Saeks Professional Speaker | Keynote Speaker | Catalyst for Profit-rich Results
Making it today in business is tough, and in order to expand your position or dominate your market, you've got to have the right expertise.
Drawing from over 25 years of "Street-Smart" experience, Ford Saeks specializes in helping his clients increase performance… double, triple and even quadruple sales… and reach greater success in their business and personal lives.
Profit Producer
An Entrepreneur almost since birth, when he tried to sell tickets to his kindergarten class for recess, Ford Saeks is now positioned as one of America's "Top Marketing Mentors."
Ford's sales-producing, profit generating solutions help people reach success in their new or existing business ventures by making every dollar count.
For over three decades, Ford Saeks has been actively involved in the successful growth and operation of multiple business ventures in a variety of industries. He built his first business at age 16, reaped the profitable rewards and was labeled "A True Entrepreneur."
Company Founder
Since then, he successfully founded ten more companies, received three US Patents, multiple trademarks, and developed a nice collection of intellectual property. His patented products have sold millions and sell worldwide through retail stores, mail-order catalogs, mass merchants and the Internet. He took risks, used his instincts, and figured out what worked in highly competitive marketplaces.
He invented the original and now famous PedaStyle Bicycle Storage Systems that are sold in specialty catalogs like, The Sharper Image, Herrington, Hold Everything, Sky Mall, Williams Sonoma, and many others. You can also find them in mass merchants like Sams, Wal-Mart, Target and other stores around the world. Ford sold IMS Enterprises, Inc. in 1996 to Sports Solutions and they have continued the success of the product lines.
Today, Ford focuses his time with his company Prime Concepts Group Inc — a marketing services company that offers Sales Training, Direct Marketing, Internet Marketing, Search-Engine Optimization (SEO), Social Media Marketing, and Web & e-Commerce Development services that he founded in 1987.
Marketing & Sales Specialist
Ford's extensive background in the business world provides his clients with a unique advantage. He is the author of several books, audio & video programs and is known as one of the top Information Marketers on the planet.
As President & CEO of Prime Concepts Group, Inc., Ford is best known for positioning people and their products & services for profit through proven marketing and innovative publicity campaigns.
TV & Radio Show Host
He shares real life advice as someone who has been there in his own ventures and with his many clients. Thousands of people benefit from his Television Show on TSTN: "Profit-Rich Marketing™".
He is also the host of the "Profit-Rich Results Radio Show™" and writes for numerous business & trade publications.
Ford speaks nationally and internationally on increasing marketing results & sales performance, Internet marketing/electronic commerce and maximizing corporate and personal potential. His clients include startup ventures, entrepreneurs, corporations, associations, and convention groups interested in reducing risk, gaining a competitive edge, and increasing profits.
Ford Saeks Most Requested Keynote & Presentation Topics